Grammar and Accuracy Statistics for NOVEMBER 06 – NOVEMBER 12
Not to brag, but 18 consecutive weeks of writing every day! Do you require content written with excellent grammar and accuracy? When you need a reputable writer with a proven record of accomplishment to produce top-quality articles for your blog or articles for your website that can boost traffic to your site and secure more customers, you are in the right place. It is as true as they say, "The proof is in the pudding."
Check my portfolio: https://thewriteresults.contently.com/ and you will see the proof that I have the talent and knowledge to write on various topics and infuse it with SEO, naturally.
I am a retired US Army First Sergeant with a degree in journalism from the University of Maryland.
I will write well-researched, SEO infused articles for your website that makes use of keyword phrases and Meta Description tags that will bring the RIGHT customers to your web pages.
Grammar and Accuracy
Grammar and accuracy, although unimportant to search engine index rankings, are imperative to user experience (UX). A reader that has to try and figure out the meaning of your content because of misspellings, dangling modifiers, or split infinitives will not stay on your page long. I use Grammarly to check every piece I write; does it catch everything? No. Do I catch everything? Not all the time. However, between my journalism degree and Grammarly, you can rest assured of clean, crisp content for your website.
The statistics below are taken directly from my Grammarly Weekly Writing Update.
Additionally, to satisfy Google's Hummingbird algorithm, I use synonyms of your keyword and focus words within the surrounding text, thus ensuring credit for your Page with the right information to rank on the appropriate search engine results page (SERP).
More than Grammar and Accuracy
I use proper Meta Description tags, which are a 120-160 character blurb that tells a potential customer what they will find on your site. A Meta Description tag is like a movie trailer in tweet form. This tag is the first item a potential customer will read on the SERP, which will bring the right customers to your website, who are ready to buy your product or hire you to perform a service.
The facts speak for themselves, 3.5 billion people conduct a search on Google every day, and 90 percent never scroll past the first five results on a SERP. Your Website's landing page needs to be one of those first five. Additionally, there needs to be a definitive call to action for potential customers to answer within seconds of reaching your page.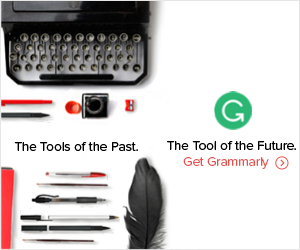 Well-written product descriptions and quality, SEO friendly content is your best bet for a significant return on investment. Check my portfolio and I think you will agree that I have the talent and ability to provide you with quality content for whatever purpose you need to fill.
Stephen L Dalton
Founder and Owner of The Write Results, LLC
Website: www.the-write-results.info
Portfolio: https://thewriteresults.contently.com/
Email: thewriteresults@yahoo.com 
Certified US English Chicago Manual of Style Editor
Google AdWords Trained (PPC)
Search Engine Optimization (SEO) Specialist
Grammarly Activity Report for Week Ending 07 August 2017.
ACTIVITY

25,274 words checked ▲ 18%

You were more active
than 99% of Grammarly users.
MASTERY

77 mistakes made ▲ .07%

You were more accurate (mistakes/words) than 99.5% of Grammarly users.
VOCABULARY

3,216 unique words ▼ 1%

Your vocabulary was more dynamic (unique/total words) than 99% of Grammarly users.
The bottom line is abundantly clear, grammar and accuracy are as crucial to your bottom line in business as it is in writing clear and concise copy people will love to read. Get Grammarly for your browser and use it with your text editor to deliver top-quality copy every time.
Contact me today with your topic or title for an article or blog you want to be written for your website.